Advisory and Co-development Approach
For more than a decade, SAMS and Parent to Parent have worked nationally to ensure carers and whānau are equipped to provide effective leadership in New Zealand. There have been many successful approaches to date, including facilitating a range of workshops such as Partners in Policymaking, Kitchen Table leadership groups, and PARTNERS – Influencing Change.
Care Matters builds on these previous initiatives by ensuring carers have the ability to influence and co-develop approaches and materials "by carers for carers".
The Carer e-Leadership Network is designed to:
With many new initiatives in New Zealand, Care Matters is committed to ensuring carers and whānau:
This is achieved by Care Matters receiving guidance from:
Care Matters Advisory Group Members
Nominees for the Advisory Group come from a range of whānau, disability and community organisations to ensure a wide range of perspectives, such as the Carers Alliance NZ, the Family Leadership Alliance, the Complex Care network, the Carer e-Leadership Network, Carer Facilitators from SAMS and Parent to Parent, and the New Zealand Disability Support Network.  Members participate in the Advisory Group in their own right as leaders and do not represent any one perspective.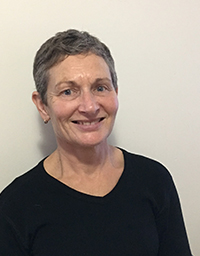 Wendy Brenkley
I am the parent of three children – my eldest daughter has Rett Syndrome variant/severe autism.
I am a Registered Nurse, Board member of Complex Care Group Trust and Rett Syndrome Association, current Carers NZ representative on the Consumer Consortium and Parent to Parent support parent.
I have extensive experience in the disability sector as a family member accessing services for my daughter.
Carey-Ann Morrison
Carey holds a PhD in human geography from the University of Waikato, and has a particular affiliation for matters of social justice and equality.
For Carey, her personal and professional worlds are strongly connected. She has a four year old son who has Down syndrome, and she works as a Research Advisor for ImagineBetter, a not-for-profit organisation that provides information, advice, planning support, mentoring and events for people with disability, families and organisations. Carey is also an Honorary Associate in the Geography Programme at the University of Waikato, where she contributes to the programme's teaching and research agendas.
Outside of work, Carey enjoys walking, cooking, spending time with friends and family, and is working on renovating her house. She volunteers as the Membership Liaison Officer for UpsideDowns, which helps fund speech language therapy for children with Down syndrome, and is enrolled in New Zealand Sign Language course. She is based in Wellington.
Wairemana Campbell
Like many carers, I too am an elite athlete in the feild of "supportathon sports" where we are "supporting the support services, to support them to support us get support".
WARNING: Being a carer is not for the faint hearted, and requires stamina, strength, resilience, faith, hope and a good sense of humour – alongside having the ability to coordinate, translate, mediate, facilitate, and navigate, while remaining flexible and driven (to name a few).
If you are reading this and can in any way relate "congratulations" you are part of the league of "extraordinary carers".
My name is Wai, I have a beautiful, unique and talented daughter – Arorangi (aged 11) who see's, feels, senses and experience the world in a unique way.  We live in a big metropolis "Marton", where I home school Arorangi.  My daughter and I have often been on the fringes, not quite fitting and therefore we often meet people and make connections in strange and inconvenient places.  I am involved with Whanganui Kitchen Table Leadership, Whangnaui Unique Children's Group, I am connected to my Whanau, hapu, Iwi and am currently part of the System Transformation Team for Mid Central.  I would like to acknowledge the many Carer veterans that have made a way for what we have today, and I encourage all current carers to know you are not alone and to stand on the shoulders of this strength, so you have Super Vision to see the best Future.
Katrina Fletcher
Katrina is the National Service Manager for Carers NZ.  Carers NZ provides information and support to New Zealand's family, whanau, and aiga carers.
Carers NZ
PO Box 47-385
Ponsonby, Auckland 1144
Tel : 0800 777 797
centre@carers.net.nz
Shane Doull
Shane is based in Whanganui and is married to Kelly Doull.  Shane has two sons (15 and 12 ) with needs to whom Shane is the full time caregiver. Shane has been involved with several Board of Trustees including Arahunga special Needs School and is the Whanganui CCS Regional Committee member. He has also been involved in several community groups from CCS, Positive Male Role models (a school based programme) to the Care Matters Kitchen Table.
Shane's mauri comes from his family and community and the willingness to be the voice for those who need a voice, as well as being a contact of support for his community.
Christine Zander-Campbell
I am a parent of three beautiful daughters and three amazing granddaughters. I have been involved with the disability sector for 30 years. I have added the family/whanau voice to a number of local and national disability advisory groups over that time.
I have been part of Parent to Parent both regionally and nationally. I manage a Mental Health NGO in MidCentral Health DHB region. I live in Palmerston North.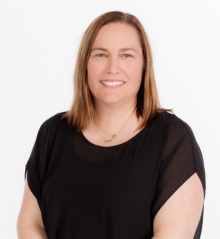 Andrea Crutchley



Based in Feilding, I am the parent of a 14 year old child with a disability and a step mum to two other (now adult) children.
I was involved with the Feilding Kitchen Table Group, where we worked in partnership with local council and helped with the transformation of the Makino Aquatic Centre. This has made a difference in our community and has had glowing reviews with 'Accessibility Evenings' to showcase the Aquatic Centre to our community. Makino Aquatic Centre was nominated top 5 most accessible pools in New Zealand and recently added to the firstport website.
Recently I have joined Enable New Zealand in the role of Business Development Manager, and have helped open the new Sensory Space in the EASIE Living Centre for people to come and enjoy a safe space, to experience different sensory inputs (touch, sound, visual).
I hope through the work I am doing, and the connections with disabled people and families, we can work together to make a positive difference.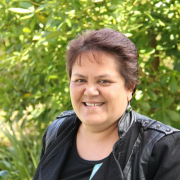 Janine Hoete – Thornton
Kia ora Koutou
I currently work for CCS Disability Action as the General Manager for the Central Region and am on the Carer Advisory Group as a member of NZDSN.
I have been with CCS Disability Action since 2008 holding senior roles in a number of settings.
I have worked in the Health & Disability Sector for 25 Years; my background has been in the area of Business Management and Human Services.
What brought me to the Organisation was that there was more autonomy to advocate and really make a difference in the lives of others.
People and Community are important to me and what drives me to ensure all people have a voice.