IT'S ALL ABOUT RELATIONSHIPS
FAMILY/WHĀNAU RELATIONSHIPS
SIBLINGS
Parents often raise their concern about how disability may impact on the role of siblings. And yet, in any family one of the greatest challenges of parenting is raising siblings. Parents not only have to find ways to let each child know they are special and loved, but they also need to help them learn how to share and cooperate.
TEENS eek..what happened to my baby???
Ultimately, parents hope that they will lay the foundation for their children to develop a strong sense of love, support, comfort and happiness for each other as they journey into adulthood.
Studies have shown that sibling rivalry is the second leading cause of distress and concern among parents, first being behaviour problems, which are often difficult to separate from sibling rivalry.  Sibling conflict can lead to parents feeling incompetent about their parenting abilities, that they have done or not done something to cause the problem.
PARTNERS or not
Fatigue, breaks in sleep cycles, stress and lack of time together can all impact on your relationship with your partner. Refer to the resource on this website 'TIPS TO STAY ON TOP OF IT ALL'.
The wider WHĀNAU Support or not?
Every family is different … mine included. Don't beat yourself up if extended family/whānau aren't able to support you when you need.
And what about me?
Be aware of your needs and do some things for yourself. When we look after ourselves we are then able to better look after others.
IT IS OKAY TO SAY 'NO'.
COMMUNITY RELATIONSHIPS
Community relationships are important for different reasons and at different times.
Have a think about
WHAT ARE MY EXPECTATIONS OF MY COMMUNITY?
WHAT CAN I OFFER TO MY COMMUNITY?
FRIENDSHIPS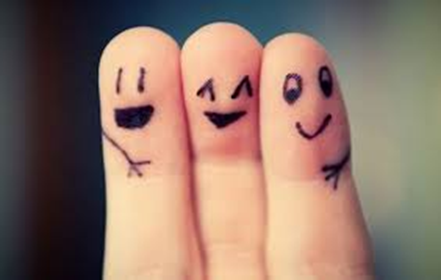 Friendships can be powerful and help us move from
Isolation and Loneliness
 to
Understanding and Acceptance.
Have a think about yourself and your children early on as contributors to your community, e.g. what committees can I have a role in, what are the different ways I can build connections in my community, etc?
If this sounds just too hard right now think about connecting with others via community Facebook and blog forums. Set yourself some boundaries that you are comfortable with and review them as you need.
Raising Children – Parent relationships: children with disability, ASD and additional needs
Ted Talks – I've got 99 problems and palsy is just one of them
Ted Talks – Stella Young, I'm not your inspirations thank you very much
Parent to Parent – Sibling Support services
WikiHow – How to Treat Children and Teens with Special Needs
NB: This material has been taken from a workshop presentation – if you want a tailored workshop on this or any other topic (ie. stress, effective communication, resilience, working with professionals, dealing with conflict, etc) contact us on 0800 726 769 and we can organise this for you.